In the ever-evolving urban landscape, ensuring seamless and efficient mobility is a paramount challenge for cities worldwide. To create thriving urban environments where individuals can move freely and safely, cities must constantly adapt to changing traffic patterns, lifestyles, and preferences. As a testament to our commitment to this vision, we are excited to announce our latest project in the City of Helsinki.
A City on​ the Move
Helsinki, often regarded as a pioneering city in urban planning, is once again taking a bold step towards reimagining its cityscape. In a bid to enhance the urban experience, Helsinki has initiated transformative changes in the iconic Esplanad area. One significant modification includes the removal of one lane from North Esplanad to make room for inviting terraces, fostering a vibrant and engaging social atmosphere.
Simultaneously, a new bicycle lane has been introduced along South Esplanadi. These changes not only alter the physical landscape but also have far-reaching implications on how people move within the city. To comprehensively understand these changes and their impact, Forum Virium Helsinki has enlisted our expertise to provide cutting-edge mobility analytics solutions.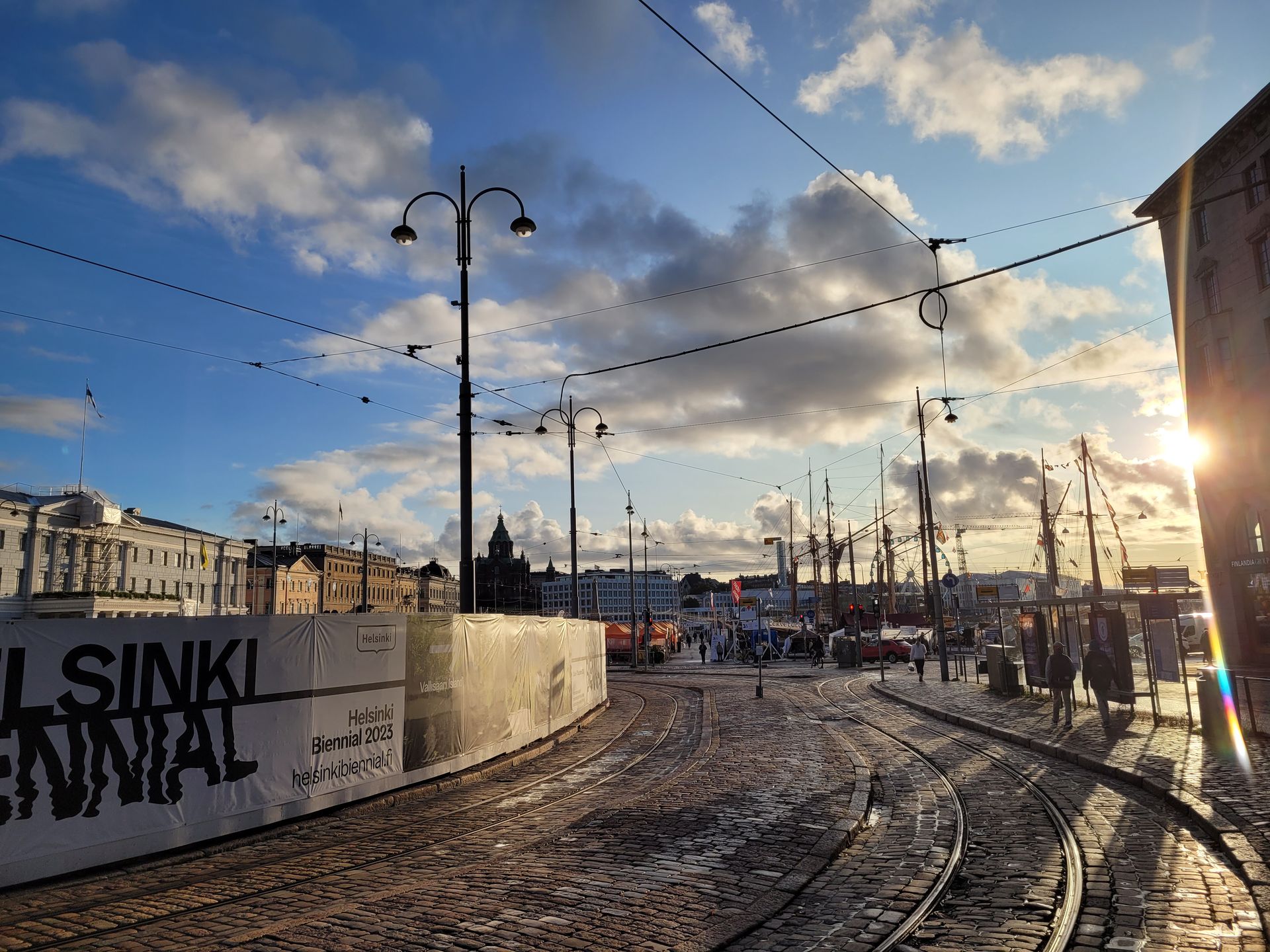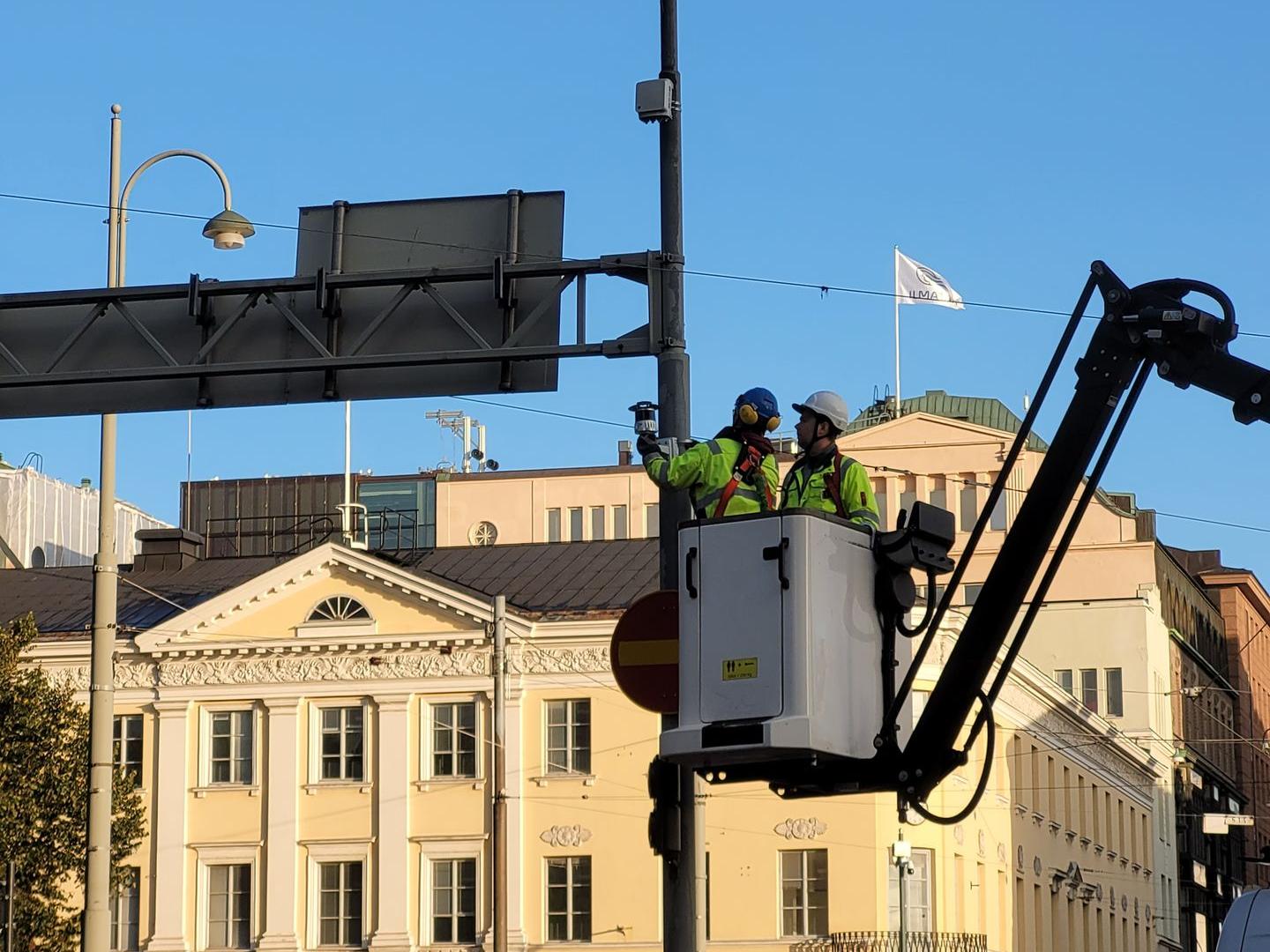 Our Mission: Seamless Urban Mobility
At our core, we are dedicated to creating a world where urban mobility is a fluid, well-managed experience. Our mission is to facilitate this vision by offering state-of-the-art mobility analytics solutions. With an unwavering commitment to privacy and respect for individuals, we seek to empower cities to manage people and traffic flow across all modes of transportation seamlessly.
Our collaboration with Forum Virium in Helsinki on the Esplanadi project is a testament to our commitment to these ideals. By employing advanced data analysis and tracking technologies, we will help the city leadership in various key areas:
1. Traffic Volumes at Intersection Area
Understand the volume of vehicles and cyclists at key intersections.
Track the flow of cyclists from South Esplanadi and their onward journeys.
Monitor bicycle flow patterns and track their paths for insights.
2. Electric Scooters and City Bikes Assessment
Evaluate the impact of new measures on the usage rates of electric scooters and city bikes.
Identify popular time periods for their usage.
Analyse parking, arrival, and departure patterns to optimise the infrastructure.
3. Efficiency of Car Traffic
Assess congestion levels and travel times in the affected areas.
Determine the number of vehicles passing through the area per hour.
Identify peak traffic times and average vehicle speeds.
4. Traffic Violations
Monitor and report traffic violations such as pedestrians not using crosswalks.
Detect near misses, two-wheelers on sidewalks, and vehicles deviating from lanes.
5. External Event Impact
Examine how external events influence people's behavior and mobility patterns.
Our collaboration with The mobility lab of Helsinki is built on a shared vision of transforming Helsinki into a city where mobility is intuitive and efficient. By providing the city leadership with comprehensive data-driven insights, we aim to support their decision-making and ensure that these changes contribute positively to the urban environment.
As we embark on this exciting journey in the City of Helsinki, our goal is to set a precedent for other cities to follow. Through our commitment to cutting-edge mobility analytics, respect for privacy, and the shared vision of creating a world where urban mobility is seamless, we are poised to make a significant impact on the way people move within cities.
Stay tuned for updates and findings from our collaboration as we work together to enhance urban mobility and create a city where individuals can truly move freely and safely.