Introducing the smart digital totem
Seamless, plug-and-play crowd analytics solution.
Plug-and-play people counting solution
Say goodbye to complicated and costly crowd analytics solutions. Our Smart Digital Totem is the easy-to-use, plug-and-play solution you've been waiting for.
With just an ethernet and power cable connection, our team can calibrate the device remotely, making installation a breeze. And with a fraction of the cost of traditional crowd analytics solutions, the Smart Digital Totem is a no-brainer for any business or organization looking to gain valuable insights into their audience.
So why wait? Get started with the Smart Digital Totem today and start making data-driven decisions with ease!
Entirely seamless
Our patented glass technology ensures that the sensor is hidden behind black glass, making it completely undetectable to visitors.
This not only ensures privacy compliance but also provides a better visitor experience. No more clunky and obtrusive sensors that disrupt the flow of your space - the Smart Digital Totem seamlessly blends in with its surroundings, collecting valuable data without disrupting your visitors.
Discover the full functionalities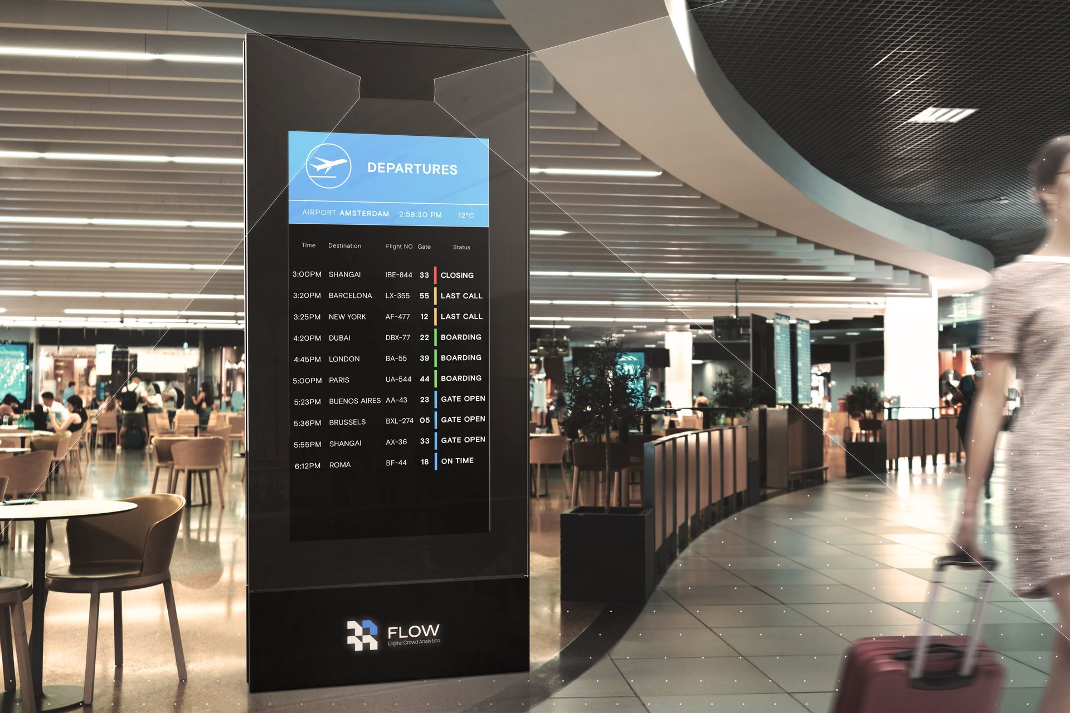 Adapt your content to your audience
Customize your message like never before with the Smart Digital Totem. With its advanced technology, the totem can not only measure the number of people in its surroundings but also track their movements and even determine where they're coming from. This allows you to adapt the content on the screen in real-time, ensuring that your message is always relevant and engaging for your audience.
Whether you're promoting a new product, showcasing a service, or simply providing information, the Smart Digital Totem can help you tailor your message to your audience, ensuring maximum impact and engagement. So why settle for static and unengaging displays when you can have dynamic, real-time content that truly speaks to your audience?
Get started with the Smart Digital Totem today and start making every message count.